Internet and Wireless Management Resources for Event Directors!
Brian Faust is a nationally renowned Swing dancer. He is also a brilliant computer and internet specialist. He recently developed three valuable tools to help event directors manage their events more smoothly. The system is the latest in cutting -edge technology for the dance business and it's nothing short of amazing.
"We have streamlined the entire Registration and Scoring process through the use of our Event Express Pro digital interface. Everything is now completely paperless, instantly trackable, more flexible, and far more efficient."
Web Based Portal
The Event Director has complete remote control over the event by logging into EE PROís intuitive Graphical User Interface. Basic functions like customer registration, admission packages, and event reports are just a click away.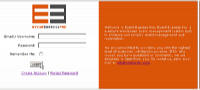 On-site Paperless Registration
All Attendance and Competition Registration Data is fully automated on-site during the event. This reduces the need for manpower, speeds-up your registration process, handles last-minute changes, provides real-time reports at the click of a button - and makes your customers really happy! Everything from table numbers to bib numbers can be changed in real-time.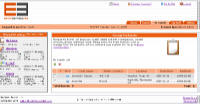 Paperless Scoring System
Express Express Pro's PC system can process scores faster and more accurately without the use of paper. It is so fast that you can present your division awards just two songs after a division competition is completed. Competitors will still be in there costumes when they receive their awards.

All scoring is done on a point-and-click interface using a wireless tablet. Judges will be able to tally their scores by tapping the tabletís touch-screen with a stylus pen, fully automating the scoring process. If there is a last-minute bib number change, additional competitor or a scratched competitor, the changes are made at the main scoring console and wirelessly transmitted to the judges' tablet automatically. Scores are submitted safely and securely over an encrypted wireless connection with a click of a button.

Our Paperless Scoring System will make your divisions run faster, smoother, and more accurately - giving you peace of mind and freeing you up for other event management responsibilities.
The system has been used over the past three years by The US National Dance Championships, Liberty Swing, the Michigan Classic, and the Tampa Bay Classic. It has produced exceptional management, tabulation and cost efficiencies.
For a flyer and link to the Event Express Pro website click here.
Official Scoring System of The USA Swing Dance Network!